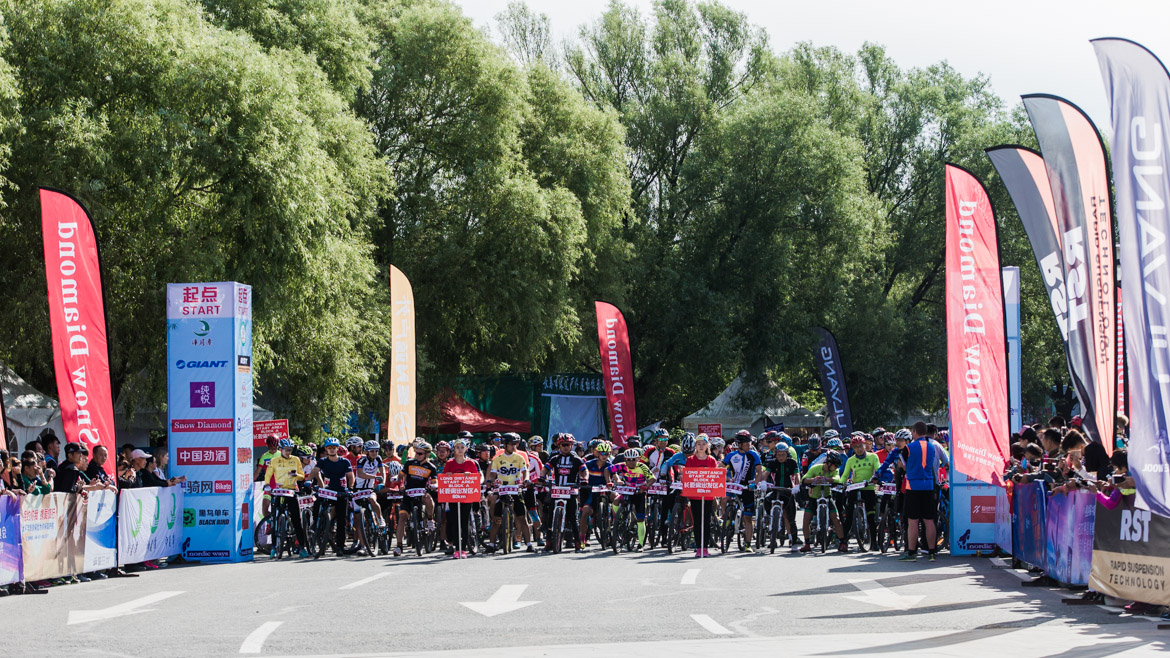 The 3rd edition of the Vasa MTB event in Changchun's Jingyuetan Park was held in sunny conditions this morning. More than 600 mountain bikers took the start for the 60K 2-lap race, or the 1-lap 30K shorter distance. Both male and female winners came from China: Yan Jindi and Yu Guangdong.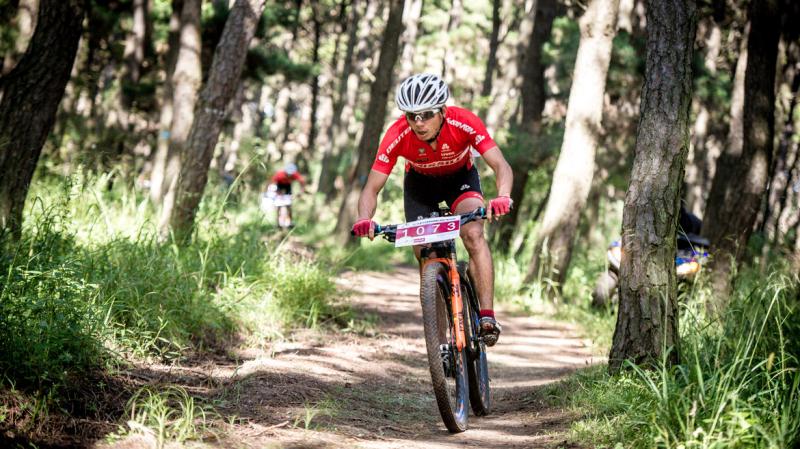 Teammates Yan Jindi and Lin Xi set the pace early on and built up a small advantage of about 30 seconds over Russian Denis Okunev, who finished fifth last year but is especially known for his fantastic victory in Vatternrundan China in Yanbian a few weeks later. Okunev proved to be back in top shape as he caught the leading duo on the second lap. Unfortunately, a local police car interrupted the final sprint to the finish and eliminated the chances Okunev might have had to claim victory. Nevertheless, Yan Jindi rode a very strong race and is a well-deserved winner. His teammate Lin Xi was unable to follow the pace at the end and settled for third place.

Top favourite Yu Guangdong was indeed a level above her competitors and cruised to the women's victory. Ye Xiaohong did a solid race herself to take second place.
MTB Vasa is an event open to all levels of mountainbikers. Apart from a number of hilly and single trail sections, the race course offers the best possible introduction to this sport.
Nordic Ways is now preparing for the 6th Vatternrundan China, which will be held for the sixth time in the Yanbian Korean Autonomous Prefecture in the Northeast of Jilin Province. Registrations for the 100k or 40k road bike and 40 k MTB races is still open.